We've designed and developed Canadian Websites since 2004

Do I Really Need A Website?
Maybe I Don't?
Truthfully, not every business may want a Website


If your business is presently running to capacity, you are over worked and have no desire to expand! You don't likely need a website.

But ... If your business is in competition with others who carry similar products or services!


OR . . . You want to be found by this new web savvy generation that goes to the internet first, rather than the phone book looking for your products or services.


OR . . . You enjoy spending 10 times the advertising dollars to maintain a business presence in your area.


OR . . . You do not see the value of advertising on the many free and paid internet directories available, directories that raise your business awareness so that customers and clients can find you.

Then . . . Yes you need the services of a web developer.


Give us a call.
Our prices will please you.

780-359-2120

ObscureMyEmail

www.artscriptcanada.ca

Artscript Canada Advantages
Why Choose Us?

Advantages of an Artscript Canada Website

Your company website is a valuable tool that will serve you as:

>

Your strategic marketing agent
>

Your company show room displaying Products & services.
>

Your open door to prospective clients or customers where the lights are always on - 24 / 7.

What your Business Website does for you is:


1- Better compete with other companies in your market area by using your website to strategically display all of the services you have to offer.

Location - Location - Location!


2- Websites allow you to display huge amounts of information, far more than any other advertising media, for just a fraction of the cost.


3- Your business can advertise and publicize more affordably on the internet 24 hours a day, 365 days of the year.


4- 88% of the North American population used the internet to search for business in 2015, rather than the yellow pages.


5- A website makes it easier for customers to do business with you. Without so much as a phone call a prospective customer can access your website for free and easily view all that your business has to offer.


6- Having a website gives your business a much more professional presence.


7- It is easy to update your website with your latest news or prices much more quickly and affordably than with print based media. A website can save you a lot of money in communication and administration costs.


8- By linking your web site with other advertising campaigns you can create brand awareness.


9- Your business now has an extra outlet for taking orders.


10- You can use your website to network with other companies and build better business relationships, locally and around the world.



780-359-2120
www.artscriptcanada.ca
So . . Why Choose Us?


1 - We are Canadian, dedicated to building effective, attractive, modern, searchable business websites.

2 - For Alberta, Saskatchewan & B.C Peace Country Businesses we are local, centrally situated and interested in seeing our business clients succeed.

3 - With Artscript Canada, construction of your website is only the beginning of our work. Then comes our free advertising campaign that virtually no other web developer is doing. We freely advertise your business on Alberta On The Web & Peace Country On The Web advertising site.

This is the science of reciprocal linking (back links) that Google sees as a strong network. These advertising links are then attached to virtually every other business website that we build which then links your website to all the others.

4 - Every site we build is optimized for mobile devices and kept "Google compliant" which means continual upgrading of our sites with the ever changing world of search engine optimization.

5 - We use only Canadian Web & Domain Hosting for our clients. (Calgary and Vancouver)

6 - Our client's websites and domains are protected with the best available spam protection.

7 - Ask how we can help your new, fledgling business get started with a great web presence.



780-359-2120

ObscureMyEmail

www.artscriptcanada.ca
What Will This Cost Me?
Web Development Costs

Web Development, fully featured, multi page websites with Domain and Hosting in Canada:


(To list on the Alberta On The Web or Peace Country on the Web Business Finder see the bottom of this page)


Initial setup: $250.00
Includes initial set-up costs to begin building your website. This will cover purchasing and setting up your domain name (your own internet address name) and your hosting (the server where your website is kept). Development of a holding page for the site. Research of your domain name to ensure non conflicting accounts and provide secure hosting with an Artscript Canada account out of Calgary. This would also include insertion to multiple search engines, Web directories & initial internet marketing. (called SEO)

With an Artscript Canada small business account you can have all the photos and documentation you would like on categorically organized pages. This includes ten free email accounts under your professional website business name such as, office@yourbusiness.ca or name@yourbusiness.ca

Site Construction: $350.00:
Includes construction - Design and development of the digital framework for your website. I will work with you on the design and layout until you are happy with what the site will look like and how it will function. At this stage I insert all the search terms and search words that will bring visitors to your site and employ Google Search Engine's scientific indexing and search protocol. (This includes one round of revision)

$150.00: Development of each internal page. Here, I insert your custom banner, header, images, documentation, text, outside and inside links and business indications, which are the surface meta or visible search criteria (This also includes one round of revision)

(Note: this is a professional business website that works for you! We do not build homemade Wordpress, Joomla, Drupal or Wix websites.)

Example: Basic one page site = $750
Two pages = $900
Three pages = $1050
Four pages = $1200
Five pages = $1350

What will it cost next year?
Annual hosting & domain is $135.00 per year.

Requested changes to the site:
Billed at $35.00 per hour, recorded on a running account and invoiced at the end of the year. Future Web maintenance such as changes or additions to your site is an hourly rate of $35.00 (This includes work such as sizing, cropping or enhancing your photos or designing a company logo with Photoshop or upload new documents and photos to your site from time to time.)

Extras as needed:

* CMS page: add $189.00 (one time fee) (Content that you can manage / change on the site from your own browser)
Shopping Cart: add $35.00 an hour to set up.

Medium sized account: add $75.00 (If you require more than 10 emails and / or a large site that requires more hosting space) Annual hosting fees are $210.00

Large hosting account: add $150 (If you require up to 40 email accounts and / or more hosting space) Annual hosting fees are: $285.00

Business Pro web account: For a large business website with 100 email accounts please add an additional $464.95 to Annual hosting fees are: $599.95



Other things you might need for your business Website


To design your company web logo with photoshop $35.00 per hr.

Developing secure login pages and shopping carts take extra time and resources, this is billed out as extra time at $35.00 per hr.

* CMS: If you would like to be able to edit a page on your site from your office or home browser we will build you Editable pages or editable regions of a page using a Content Management System. CMS allows you make changes to one or more pages of your website yourself without disturbing the rest of the site. The cost is $189.00 per page or editable region, which covers the extra time involved in creating this option.


You simply cannot advertise
24/7 for 365 days a year this affordably anywhere else

Advertising:

Listing Prices:
If your website is designed and hosted by Artscript Canada.ca we will list your business FREE with Alberta On The Web and or Peace Country On The Web.

For businesses with an already existing website who wish to advertise with Alberta On The Web, the cost is an easy $55.00 per year. This would require a link on your website to "www.albertaontheweb.ca" which will effectively complete the back link network.

To build a single webpage (simple, clean, colourful webpage) hosted on Peace Country on the Web.ca business finder $250 (Annual hosting is $135.00 per year)


780-359-2120

ObscureMyEmail

www.artscriptcanada.ca

Contact
Artscript Canada Web Design

Canadian Web Development & Effective Business Promotion

Contact Artscript Canada

780-359-2120

Doug Greenfield, Design, Development & Promotions
Maggie Greenfield, Admin, Editor & Research

Questions???
Won't cost a dime to send us a message!

ObscureMyEmail



Artscript Canada Portfolio
Hire a Canadian Web Developer

Advertising your business across Canada
Looking for a bonafide Canadian Web Developer?

Artscript Canada has been in the web development business since 2004 and has many happy clients.

Check out our very affordable rates for Canadian Businesses

Think about it . . check it out . . . then call:

780-359-2120

Or shoot a quick email to:

ObscureMyEmail

After your new website is launched, then we go to work to strengthen and advertise your business on the web where people are looking.



Alberta Business Web Development:

Web Design for Alberta Businesses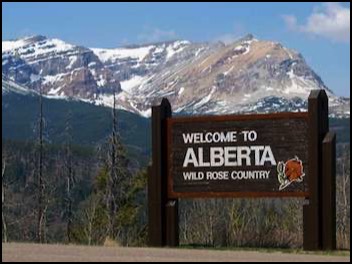 How many web developers do you know who actively advertise your business for free!

British Columbia Business Web Development:

Web Design for B.C. Businesses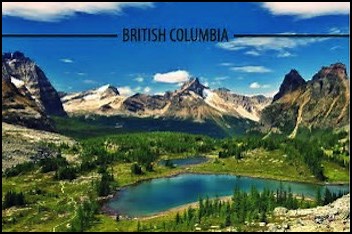 A website is the most cost effective way to advertise your business.

Online, available to your perspective customers 24/7 all year long.
Saskatchewan Business Web Development:

Web Design for Saskatchewan Businesses

There is a specific science to web building

Which is why some sites work and some do not!
Is your business website
Google Compliant?
There's reason that some websites work and some don't !
Google says: No Backlinks . . .No Indexing . . .

Which simply means that you benefit greatly by having links to other sites that link back to you.
Yukon Business Web Development

Web Design for Yukon Businesses

Do you have a Wordpress, Wix, Joomla or Drupal website thast doesn't work well?

There's a reason for that!
Ask us.
NorthWest Territories Business Web Development

Web Design for NWT Businesses
Canadian Business Websites constructed
with an Apple / Linux platform - Hosted right here in Canada
_________________________________________________________________________
Web Design & Site Promotion by: